Let's get used to it, it's Les Twins world and we're just living in it! The brothers, who 'stole the show' week after week, as JLo said, are extremely deserving of their 'WOD' crown! The right act won and here's why!
Les Twins Laurent Bourgeois and Larry Bourgeois, are the two brothers from Sarcelles who have become everyone's obsession since they took the stage on night one of World Of Dance on May 30th, 2017. And now , they're your season 1 winners !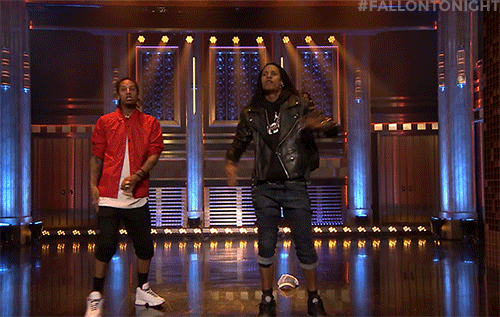 Les Twins can now add the first World of Dance winners to their impressive résumé that already includes onstage moments with Beyoncé, Missy Elliott and Jay-Z. The title also comes with a $1 million prize and after months of fierce competition with a talented group of dancers including the professional Jabbawockeez twin brothers Laurent Nicolas Bourgeois and Larry Nicolas Bourgeois came out on top.
For the finals performance, they choreographed a routine to a song of their choosing  Scream by Michael and Janet Jackson and received a standing ovation from the judges. They also danced to a pick by JLo,  Kygo's Stole the Show.
Check out the amazing video finale above !