From deejaying to becoming hip hop's wealthiest man, Dr Dre came a long way. The good doctor from Compton, California, has been through many ups and downs and yet has managed to overcome the different challenges to be a living legend.
Today, Andre Young celebrates his 50th birthday. It has been over 30 years now that the man formerly known as Dr J keeps being active on the hip hop scene. Three decades that he keeps changing the game. To celebrate his half century presence on earth, here is a recap of the various way Dr Dre changed the game.
Watch below:
His group N.W.A., dubbed one of the World's most dangerous groups, made history for its rebellion and their first albumStraight Outta Compton, is a classic. A movie about them will be released this year.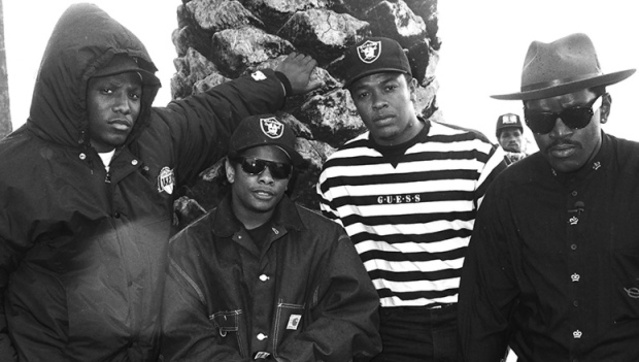 In 1992, Dr Dre started his solo career after N.W.A split. He introduced Snoop Doggy Dogg to the World on the soundtrack for the movie Deep Cover. Dre released his first solo album The Chronic and the following year, produced Snoop's debut Doggystyle. Two classics albums that still inspire people.
In 1999, Dre introduced another rap phenom to the scene: Eminem. Many people wondered who was this white guy hanging with the doctor but when the duo released Slim Shady's The Slim Shady LP on Dre's label Aftermath, everybody agreed that he was destined to greatness. Dre was a visionnary for it.
It was a blacklisted 50 Cent who took a meeting with both Dre and Eminem. On the strength of their success, they had the guts to give the King of New York (at the time) a chance to be global. When 50 released the Dre-produced 'In Da Club', his name was everywhere and his album became one of the best selling albums of all time.
Dre is a product of Compton so whenever he has a chance to help another individual from his city to make it big, he does it. One of the latest artists he cosigned is Kendrick Lamar. The good kid from the mad city is now the new king of the West Coast.
Dr Dre is not only responsible for shaping a new sound, he also changed the way people listen to music. Aside from being a fashion staple, his Beats By Dre headphones are now a part of pop culture and with his recent deal with Apple to immerse in the streaming business, Dre is ready to change the industry again.