French President-elect Emmanuel Macron has spoken before about his wife of nearly 10 years, Brigitte Trogneux. "Without her, I wouldn't be me," the 39-year-old former banker has said. But make no mistake, this isn't your typical love story. Trogneux is 24 years older than Macron and they met when she was still his drama teacher in school, where the future president of France fell deeply in love with her.
The relationship scandalized the town where they both lived, according to The Telegraph, but a recent CNN report showed that French voters think it's hardly a scandal. In fact, some French people seem delighted over a young man marrying an older woman.
"We do not have a classic family, it's undeniable," Macron said during the campaign. "But do we have less love in this family? I do not think so. Maybe there's even more than conventional families."
Here's what you need to know about France's new first lady: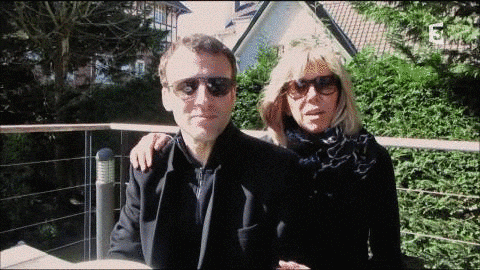 1. She was Emmanuel Macron's drama teacher
2. She's super stylish
3. She's a mom of 3 and a grandmother to 7
4. She coached Macron all throughout his Presidential campaign
5. And, her children are pro-Macron
Check out the pictures above of Brigitte Macron's on point style !