The biggest US-Spanish hit to receive this achievement since La Macarena 20 years ago !
Luis Fonsi and Daddy Yankee's Despacito, quickly hit Spotify fame, but now, the Despacito fever has officially made its way to the U.S.  and has reached the top of Billboard's Hot 100. But wait… there's a catch !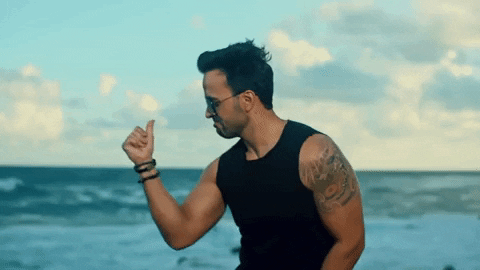 Luis Fonsi and Daddy Yankee worked with Justin Bieber on the song's remix, which added an English verse to the tune performed by Biebs. The Canadian singer then joins the Latino duo for the chorus in Spanish, which sparked chaos among Bieber's Latino fans because it was the first time they've heard him sing in this language.
"Language isn't a factor," Fonsi tells Billboard, while Daddy Yankee adds: "We are crossing cultural barriers."
While it's undoubtedly a great landmark for a Spanish song, it was only until Justin Bieber was added to the mix that it managed to break into the US market and American audiences noticed it.
Check out the song above !