TV's biggest and brightest stars gathered for the 69th Primetime Emmy Awards this past Sunday and it was a night to remember!
The event, which was hosted by Late Show's Stephen Colbert, saw plenty of surprises like Sean Spicer dropping in to talk about crowd sizes and Ann Down winnng Outstanding Supporting Actress in a Drama. If you're having trouble remembering everything that happened, don't worry! We've got you covered. Here are 6 best moments from the night.
Stephen Colbert's opening musical and monologue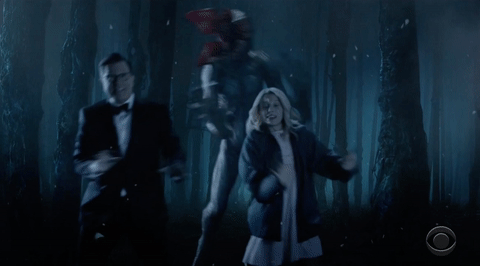 Jackie Hoffman's maybe hilarious reaction after losing out to Laura Dern for Outstanding Supporting Actress in a Miniseries
Best moment of the #Emmys so far: Jackie Hoffman yelling "dammit!!" when she lost to Laura Dern pic.twitter.com/euCWaRFsAy

— Adam Feldman (@FeldmanAdam) September 18, 2017
That awesome 9 to 5 reunion
But now we can't believe we ever lived without it. Dolly Parton, Lily Tomlin, and Jane Fonda gave us a good dream to wish for every night when they came together on stage to present the Outstanding Supporting Actor in a Limited Series or Movie award. Plus, they pointed out some pretty disappointing parallels between their iconic movie and the present day: "We still refuse to be controlled by a sexist, egotistical, lying hypocritical bigot!"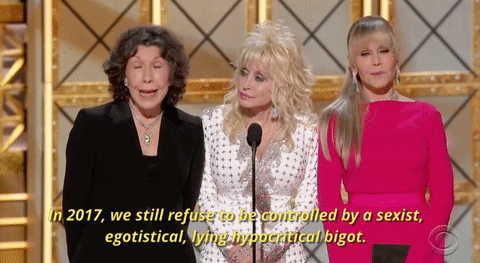 Lena Waithe making Emmys history
She and her Master of None co-writer Aziz Ansari received a standing ovation for their notable achievement, awarded for the episode "Thanksgiving," which focuses on Waithe's character Denise as she comes out to her family. "Oh, Jesus, let me reclaim my time, give me a second," Waithe said. "My LGBTQIA family, I see each and every one of you. The things that make us different, those are our superpowers."
Nicole Kidman shined a light on domestic violence
It was no surprise that she chose to talk about the cause when she accepted her Outstanding Lead Actress award: "We shone a light on domestic abuse. It is a complicated, insidious disease. It exists far more than we allow ourselves to know. It is filled with shame and secrecy, and by you acknowledging me with this award, it shines a light on it even more."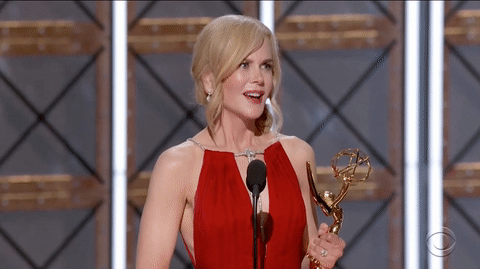 And finally, Sterling K. Brown's amazing acceptance speech, whom we didn't get to finish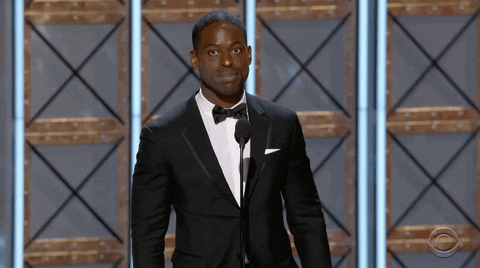 There were good acceptance speeches and then there was Sterling's which easily wins the award for funniest and most endearing of the night. "You are the best white TV family that a brother has ever had," he said while thanking his co-stars. He also gave props to Susan Kelechi Watson — his on-screen wife. "It's a pleasure to rep black love with you, sister."
Unfortunately, his speech was cut off so we didn't get to hear the rest of it. Not cool, Emmys! What were your favorite moments?