Celebrating Culinary Diversity and Cultural Vibrancy

Johannesburg, South Africa – AROMAT, the beloved flavour enhancer, is proud to announce its official sponsorship of the 6th Annual Soweto Kota Festival, set to take place on the 2nd and 3rd September 2023 at the iconic Soweto Cricket Oval in Rockville Soweto.
This year's festival marks a momentous milestone in its journey of celebrating culinary diversity and cultural vibrancy since its inception 6 years ago.
As an iconic South African household brand, Aromat will shake up the festival with an immersive and engaging brand experience that promises to tantalize taste buds and ignite the senses. Being integral to local food culture, the Soweto Kota Festival is enjoyed by Mzansi flavour seekers and Aromat promises to continue to captivate the heart of South Africans and the food they love through a Flavourful Brand Experience at the event, at 'The Aromat Head Kotas.'
This experiential setting offers festival-goers an extraordinary fusion of flavours, feel-good entertainment, and urban myths.
The Head Kotas: A Sensory Adventure
The Aromat Lounge, affectionately known as 'The Aromat Head Kotas,' will not just be a space; it will be an experience that bridges the gap between tradition and modernity. This curated oasis will Open Up Unbelievable Flavour and be a haven for food enthusiasts, culture connoisseurs, and those seeking a unique festival escapade. The lounge beckons visitors to explore a realm of culinary delight, where traditional street food dishes are reimagined with the flavourful magic of Aromat.
Inside 'The Aromat Head Kotas', attendees will be treated to a culinary spectacle presented by renowned chefs who will whip up mouth-watering creations that showcase the versatility of Aromat. The festival-goers will have the opportunity to indulge in an exclusive Aromat menu that goes beyond the offerings available at the festival itself.
Cracking Drinking Myths and Culinary Legends
Aromat's involvement at the Soweto Kota Festival transcends mere taste sensations. The brand is set to unveil an innovative and captivating experience centred around "urban myths" that challenge perceptions and elevate the ordinary to the extraordinary. This event-centric activity aims not go beyond driving product trial but encourages experimentation that diversifies Aromat's essential presence beyond traditional culinary applications. Aromat's versatility can be enjoyed in on any dish, anywhere, anytime. Aromat will leave an indelible mark on festival attendees, driving excitement, joy and connection to both the brand and the vibrant cultural heritage of Mzansi.
Those who are unable to attend the festival in person need not miss out on the Aromat experience. The brand will extend its presence to social media platforms, ensuring that even those beyond the festival grounds can partake in the joy and wonder of the event.
Aromat's involvement in the 6th Annual Soweto Kota Festival underscores its dedication to enhancing flavours, celebrating cultural diversity, and forging connections through taste and experience. Join us at The Aromat Head Kotas for an unforgettable journey into the heart of Aromat's flavour revolution. Open Up Unbelievable.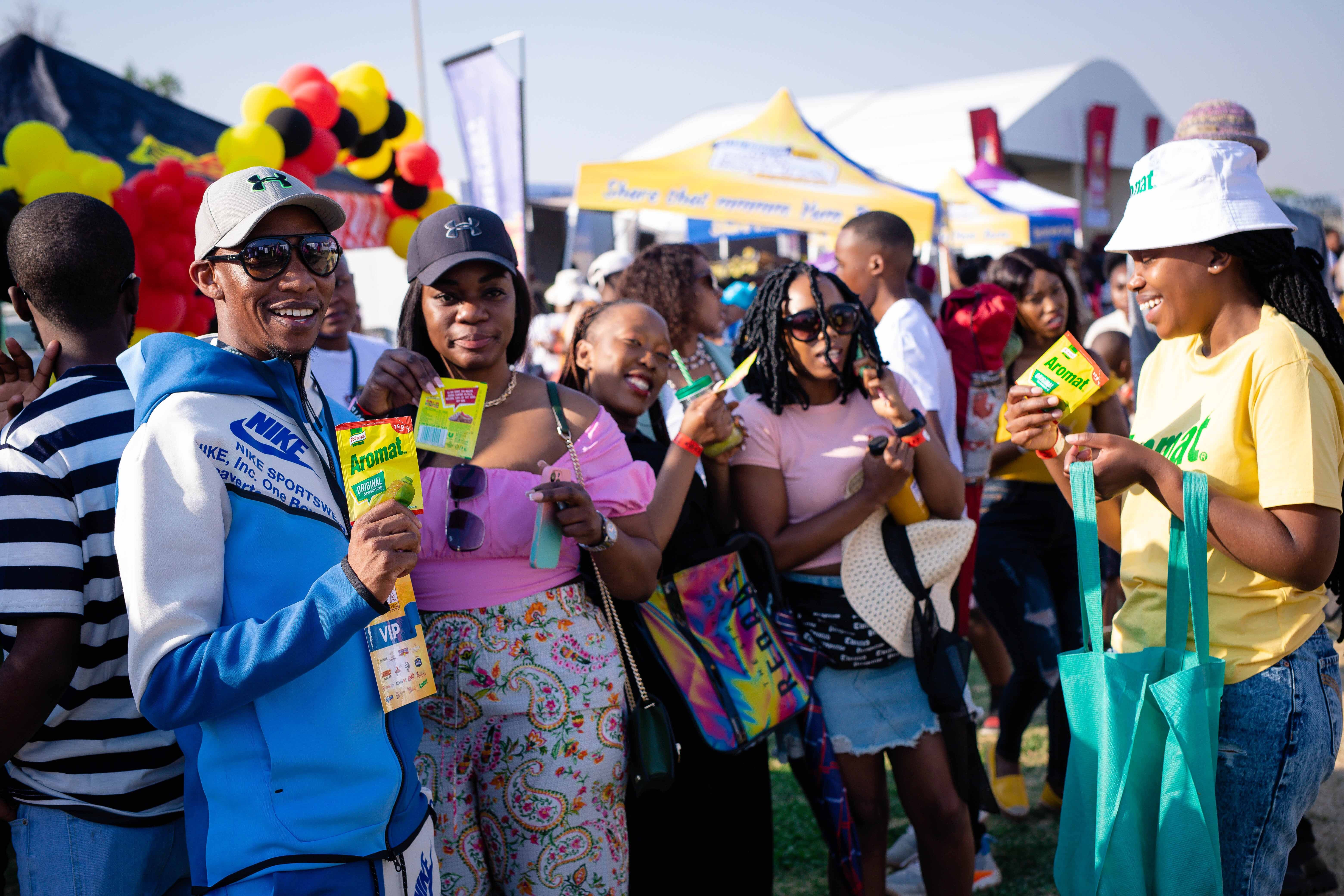 #UnbelievableFlavour #AromatNeKota
For more information, follow @Aromat_sa and @sowetokotafestival on social media.
… ENDS …